We are so honored to have been featured on Musely by the beauty editors. Below is the full article along with some other brands that could add value to your skincare routine. You can follow the original article written by Sara Healey.
---
Declutter your medicine cabinet by filling it with unisex beauty products.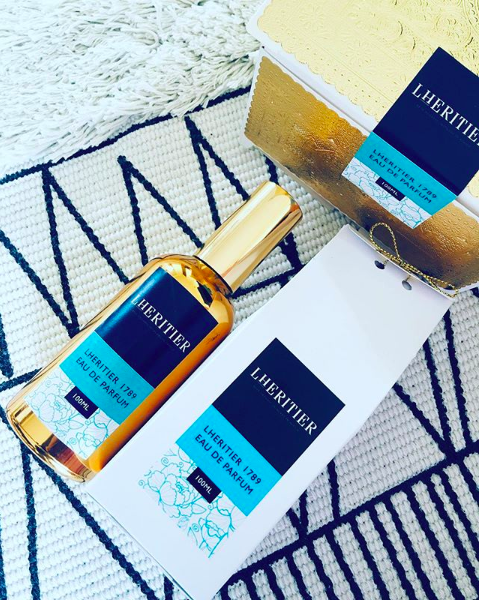 Lheritier 1789 Eau De Parfum is crafted to perfection in Kenya and just one spritz is sure to last you a whole day. A heart introduces balanced aromas of rose and osmanthus, while a base is created of patchouli and sandalwood. This unisex fragrance was developed and tested to cater to both men and women.

Infused with refreshing peppermint, Ivy, fenugreek & rice extracts, the 3 in 1 Grooming Cream by Nuuvo Haircare is the perfect solution to deeply cleanse and condition your hair, adding moisture to soothe and refresh your scalp. It can also be used as a shaving cream that works wonderfully for both men and women. The peppermint reduces skin irritation and unsightly rashes during shaving, leaving the skin cool and fresh.
Popwhite Whitening Toothpaste + Oral Rinse

Popwhite's toothpaste and oral rinse when used together twice a day for fourteen days, whitens teeth an average of four shades. The brand features a new way to whiten teeth using complementary color theory. Purple and yellow, complements, cancel each other out and cancel out the visibility of yellow dental stains.

Guys are weird about lip balm, but we promise you'll both use this unscented, matte one. Waxelene. This petroleum-free balm moisturizes, protects and nurtures dry skin.
Alaska Glacial Mud Glacial Mineral Soap Bar

This glacial exfoliating mineral soap bar is supercharged with Alaska glacial mineral mud to remove tough dirt, exfoliate dead skin cells, detoxify pores, cleanse and help defend against breakouts. This soap is gentle and works amazingly with all skin types.

Multitask like a boss with these unisex shampoo and conditioners by Meant. With this duo you get your shampoo, body cleanser, face rinse, conditioner and shaving cream all in just two bottles. It's the VIP way to treat, nourish, hydrate and protect yourself. Plus, Meant's entire line is designed for both men and women to love.